Unlike in the past, the speed detection systems used by today's law enforcement are highly advanced. These high tech devices have more advanced features as compared to traditional speed cameras. The accuracy of these speed guns has enabled police to issue fines to more speed violators than ever before. Police have rolled out high tech speed detection systems in Western Australia, Queensland, Victoria, New South Wales and other parts of Australia.
It is becoming more and more difficult for motorists to escape speed detection cameras.  Many motorists have fallen into the trap of law enforcement, and they have paid heavy fines while some have lost their driving licenses. Can these tough penalties be avoided? Yes, with a suitable radar/laser detector, you can drive more safely and avoid these penalties.
A radar/laser detector allows you to monitor the speed of your car without the need to maintain your eye on the speedometer. However, it is important to ensure that you have a suitable detector. For motorists in Australia, it is necessary to select a radar/laser detector that is optimised for the Australian motorist such as the Escort Redline EX.
Law enforcement units use different speed detection systems to catch speeding motorists. Radar and laser guns are the most common speed detection systems used by Australian police. A radar speed gun produces radio waves and determines the speed of a vehicle by measuring the properties of the reflected signals. In comparison, a laser speed gun, also commonly known as LIDAR, produces light pulses. This speed gun determines the speed of a vehicle by measuring the properties of the reflected light pulses.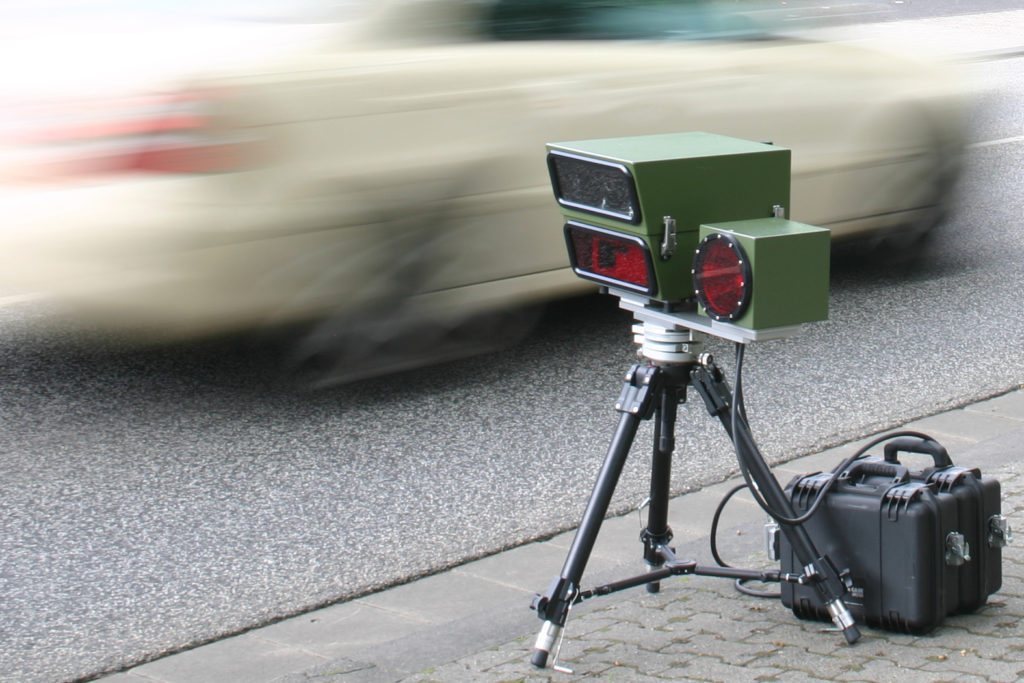 In some parts of Australia, police are using point-to-point speed detection cameras to catch speeding motorists. A P2P speed camera measures the time that a vehicle takes to move between two points. Motorists who use less than the expected time to move between the two points are considered to have exceeded the speed limit.
Speed detection systems come in different designs. In some locations, police use fixed radar and laser cameras while in other places they use mobile speed cameras.  Whereas some speed detection systems are mounted on police vehicles, some are hand-held devices. Despite this variation in design and size, most modern speed detection systems have high precision and highly advanced features. The MultaRadar CD, one of the most advanced radar speed camera, it is capable of multiple traffic lane monitoring and employs frequency hopping. The frequency hopping technology of the MultaRadar CD is basically where the speed camera rapidly changes frequency hundreds of time a second. Most standard radar detectors cannot detect this technology. The Redline EX is one of the only radar detectors on the market that can detect the MultaRadar CD.
The Escort Redline EX is one of the most advanced radar/laser detectors, and it is capable of detecting both radar and laser signals. This detector blends high sensitivity with long detection range, and it is optimised for the Australian motorists. The Escort Redline EX uses dual antennas, and it is designed to alert you long before you fall into the police trap. The biggest new feature added to the Redline EX, compared with the previous Redline Pro A, is it now incorporates a GPS antenna and is preloaded with the Australian database of fixed speed cameras and red light cameras. Using the GPS, the Redline EX can also filter out false alerts. The most common false alert is from automatic doors at locations like service stations and supermarkets. The Redline EX will automatically lock out these false alerts over time, storing the GPS location and alert frequency. The driver can also manually lock out known alerts with the press of a button. With this detector, you don't need to keep a close eye on the speedometer. It, therefore, allows you to drive more attentively.
Does a fixed detector perform better than a portable unit? Although Escort Redline EX is a portable device, it is designed to deliver the performance of a fixed radar detection system. Furthermore, it is easy to install and use this detector. To mount it, you just use the included suction cup. Since the Redline EX is a lightweight detector, it is less likely to become unstuck from the windscreen. Moreover, it's undetectable to radar detector detectors (RDD's). RDD's are used by police in states where radar detector are illegal. They alert police to the presence of the radar detector by picking up the leaking frequencies that are emitted by most radar detectors. The Redline EX is constructed with a magnesium alloy chassis and does not leak these detectable frequencies. It is, therefore, a suitable choice for states where detectors are banned.
Watch this video to see this in a real world environment against the Spectre Elite which is used by police in Australian states other than WA.

The K and Ka bands of the Escort Redline Pro A are segmented, and this helps to prevent false alerts. You can further minimise false alerts and enhance the accuracy of your detector by turning off unused bands. The Redline EX is capable of detecting a wide range of speed detection systems including Gatso, MultaRadar CD, and PoliScan speed cameras. In addition, it offers easy-to-use controls, clear alerts and a full colour OLED screen. Check the product specifications of the Escort Redline EX for more details about this radar/laser detector.
If you are looking for a radar/laser detector that will help to enhance your safety on the road, then the Escort Redline EX is a suitable option. This safety equipment combines long detection range and high sensitivity, and it is capable of detecting a wide range of advanced speed detection systems. For motorists in Australia, it is advisable to buy a radar/laser detector that is customised for the Australian market. Radars Online offers a broad range of high quality radar/laser detectors.