Have you ever been falsely accused of causing an accident? Many Australian motorists have lost money to fraudsters. These unscrupulous people deliberately cause an accident with the aim of obtaining money from insurance companies or innocent motorists.
Only motorists with sufficient evidence are able to defend themselves against such extortion. A dashcam records everything to provide you with the evidence that you need to avoid wrongful conviction and expose fraudsters.
A dashcam is a video recorder that captures everything that a motorist encounters on the road. Most car crashes, crazy animal encounters, and unbelievable near-misses happen in a split second, and witnesses usually don't have time to catch them on camera. A digital video recorder (DVR) enables you to record everything that you encounter.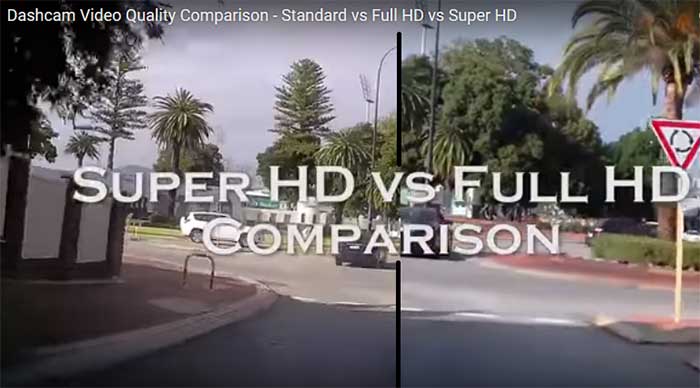 Only drive recorders that are capable of recording high quality footage can help you to defend yourself against false accusations and wrongful conviction. Some of the key factors that you should consider when selecting a dash cam include video quality, type of processor, storage capacity, display, and low light video quality.
Some dash cams are capable of recording high quality footage while others are designed to record low quality video. For high quality footage, it is advisable to select a DVR that records Super HD 1296p or Full HD 1080p video. The two video resolutions allow you to extract details from footage with ease. It is usually not easy to extract important details from 720p HD videos. Apart from recording video, most drive recorders are also designed to capture time, date, and speed of a vehicle.
When selecting a dashcam for your vehicle, it is important to consider the quality of video that it records under low light conditions. It's recommended to look for a model that is capable of recording high quality footage even in low light conditions. Dash cams that have wide dynamic range (WDR) feature capture clearer and sharper videos.
The performance of a dashcam is greatly determined by its processor. Digital video recorders with latest processors offer better performance. The Ambarella A7L is one of the latest processors, and it is commonly used in Super HD drive recorders. This powerful CPU is capable of processing videos of up to 2304 x 1296 dpi. Moreover, this processor is designed to process videos at high frame rates, usually up to 30 frames per second (fps).
Dash cams store the recorded video in a storage device, usually a MicroSD card. Super HD videos need more storage space than Full HD videos. A 32GB memory card can store over 5 hours of video from a Super HD dash cam. You can transfer the recorded video to another storage device before it is erased.  A dash cam erases the oldest recording to create space in the memory card.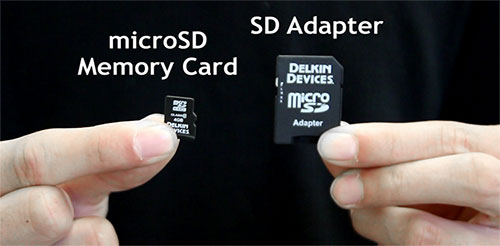 Most high performance digital video recorders offer GPS logging functionality. This feature enables a dash cam to record the speed and location of a vehicle. The GPS logging system can help you to defend yourself in case you are falsely accused of exceeding the speed limit.
Are you looking for a high quality dashcam for your car? If you answer is yes, then you should order one from a reputable supplier and avoid grey market products.
Although grey markets have cheaper dashcams, the products are of low quality. Such products record low quality video and cannot give you value for your money.  Grey market products often don't include the advertised features, are more likely to break and fail.  It's a false economy to obtain a cheap model which doesn't work properly.
RadarsOnline is committed to providing Australian motorists with reliable, high quality dash cams.
One such model is the Nesa 1296p Super HD Dash Cam CDV-350 is a powerful DVR that records sharp Super HD 1296p footage. This dash cam features Wide Dynamic Range (WDR), Lane Departure Warning System (LDWS), and Forward Collision Warning System (FCWS).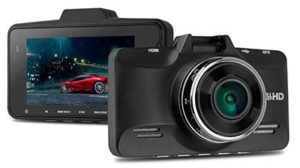 (Nesa CDV-350)
The Cobra CDR895D Dash Cam has two cameras and records Full HD 1080p with the front camera and HD 720p with the rear one. Its display allows you to view recordings from both cameras at the same time. In addition, this dual camera dash cam features a Lane Departure Warning (LDWS) and supports memory cards of up to 32GB.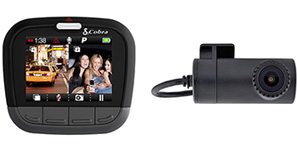 (Cobra CDR895D)
If you are looking for an exceptionally powerful driver recorder, then you should consider the Waylens Horizon Performance Dash Cam. This state-of-the-art DVR records 1080p video, GPS position, G-force, boost pressure, and the speed of your vehicle.
Dashcams have helped many motorists to avoid extortion and wrongful conviction. This safety device captures everything that a motorist encounters on the road. With this device, no one can extort money from you by false accusation.
Nor can you be wrongly prosecuted by police for collisions or other driving situations that were not your fault.
If you are looking to protect your driving record then investing in a quality dashcam would be a good decision.
RadarsOnline offers different types of high quality dash cams to meet the unique needs of different motorists.  Visit our dash cam products' page for a complete list of products that we offer.