Sale!
The ESCORT MAX Ci is the most advanced detection system for the ultimate in driver alert and fine protection
Out of stock
Description


The MAX Ci, the most powerful protection available.
The ESCORT MAX Ci is the most advanced detection system for the ultimate in driver alert and fine protection on the planet. Designed to be seamlessly integrated into the vehicle, it features dual antenna front radar and laser detection for extreme range and superior sensitivity, new digital signal processing for super fast alert response, stealth technology, GPS only mode for legal use in states where detectors are illegal, AutoLearn GPS intelligence for false alert filtering, GPS database of all red light cameras and fixed speed cameras, Bluetooth for ESCORT Live smartphone app integration and updatable IVT filtering, all displayed on a clear multi-colour OLED display.
Completely Undetectable
The ESCORT MAX Ci is completely undetectable to all radar detector detectors, keeping the driver unseen and unnoticed.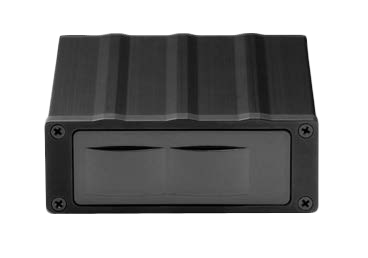 Breakthrough Radar Performance
MAX Ci's twin-antenna design sets a new standard for long-range protection. This patented design results in much higher sensitivity and extreme detection range.
GPS Only Mode
With the push of a few buttons, radar/laser detection can be completely disabled turning the ESCORT MAX Ci in to a GPS only warning device. Leaving only the Defender database for fixed camera warnings, making the ESCORT MAX Ci legal to use Australia wide.
AutoLearn Intelligence
AutoLearn uses GPS technology to automatically "learn" (by exact location and frequency) each radar signal and determine if it's a real threat or not. This data is updated real-time during your drive, and provides the most accurate alert system possible. The result is the most accurate long-range protection in the industry and a permanent solution to false alerts.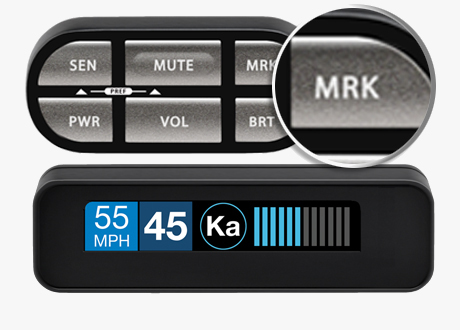 Mark Locations
The ESCORT MAX Ci's "Mark Location" feature enables the customer to manually mark known speed traps, camera locations, or anything else worth noting. Once stored in its memory, the MAX Ci will provide sufficient warning for all of these points of interest.

Safety Camera Data
The ESCORT MAX Ci comes pre-loaded with ESCORT's DEFENDER® Database – thousands of safety camera locations, including red light and speed-based cameras throughout Australia. You can also download updates, back up your data, and stay on top of new threats with ESCORT's Detector Tools Pro software.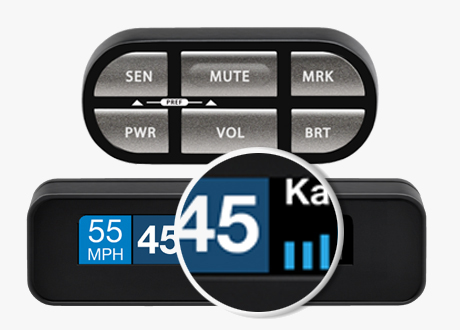 High-Resolution Display
MAX Ci's miniature multi-colour OLED display provides a multitude of installation options, including an in-dash bezel (included) for that factory installed look. Easy-to-read alerts, true GPS speed and access to user preferences are clearly visible at a glance.
Variable-Speed Radar Performance
MAX Ci's AutoSensitivity mode varies radar sensitivity based on your vehicle's speed. The result is radar performance when needed most.
Advanced IVT Filtering
IVT filters that reject false alerts from the latest in-motion vehicle safety systems like collision avoidance and lane departure systems.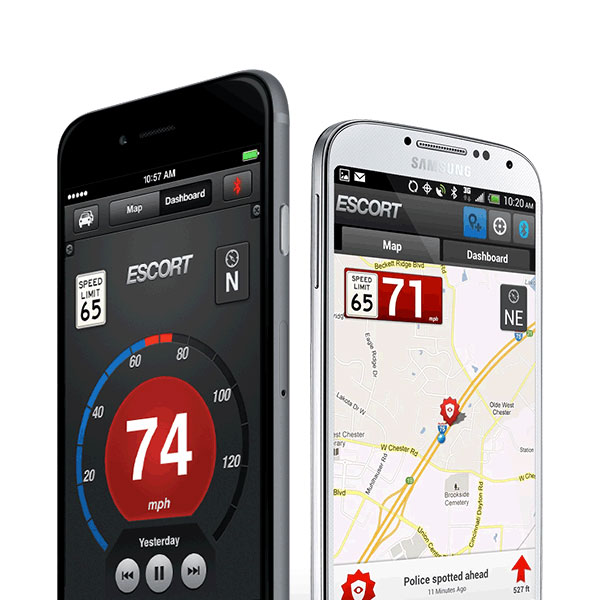 The Best of ESCORT Live!
Equipped with Bluetooth, the ESCORT MAX Ci connects seamlessly with ESCORT Live, Escort's award-winning app and exclusive real-time ticket-protection network, which warns you of upcoming alerts received and reported by other users in the area, and gives you access to local speed limit data for over-speed alerts.
Download Escort Live here:
Disclaimer: These devices are designed as safety warning systems to give the driver advanced warning of speed measuring devices and traffic hazards. Escort and its partners in no way condone speeding or dangerous driving. These devices do not guarantee that you will not be detected and issued an infringement if driving outside the law. Escort and its partners are in no way responsible for the use/misuse of these devices, and as a result, will never offer reimbursement of speeding infringements for any reason.
The use of the radar and laser detection features may be illegal in some states. Check applicable laws before using. Escort and its partners cannot be held liable for the illegal use of radar and laser detection features by an owner in jurisdictions where it is prohibited.
Specifications
OPERATING BANDS
X-band 10.525 GHz ± 25 MHz
K-band 23.950 GHz ± 100 MHz
Ka-band 34.700 GHz ± 1300 MHz
Strelka
MultaRadar CD/CT
Gatso
Laser 904nm, 33 MHz Bandwidth
RADAR RECEIVER / DETECTOR TYPE
Dual Antenna with Dual LNA Receiver
Superheterodyne, Varactor-Tuned VCO
Scanning Frequency Discriminator
Digital Signal Processing (DSP)
LASER DETECTION
Quantum Limited Video Receiver
Multiple Laser Sensor Diodes
GPS RECEIVER
AUTO CALIBRATION CIRCUITRYMUTE, AUTOMUTE AND SMARTMUTEDISPLAY TYPE
Graphic Multi-Color OLED
CruiseAlert™
Bar Graph
ExpertMeter™
SpecDisplay™
5 Levels of Brightness with Full Dark Mode
USER PREFERENCES
User Mode: Advanced / Novice
Pilot: Scanning Bar / Full Word
Display Color: Blue/Green/Red/Amber
Speed Display: On / Off
Cruise Alert: 20 – 160 mph
Over Speed: 20 – 160 mph
Meter Mode: Standard/Spec/Expert/Simple
Tones: Standard / Mild
AutoMute: Low / Med / High / Off
AutoLearn: On / Off
Alert Lamp: On / Band / Off
Units: English / Metric
Language: English / Spanish
Voice: On / Off
GPS: On / Off
Auto Power: Off / 1-8 Hours
Bands: Selectable including Strelka/Multaradar/Gatso
Markers: Selectable
Clear Locations
POWER REQUIREMENT
SENSITIVITY CONTROL
Highway, Auto, Auto No X and Auto Lo K